KeyPoint Credit Union Opens New Branch on Santa Teresa Boulevard in San Jose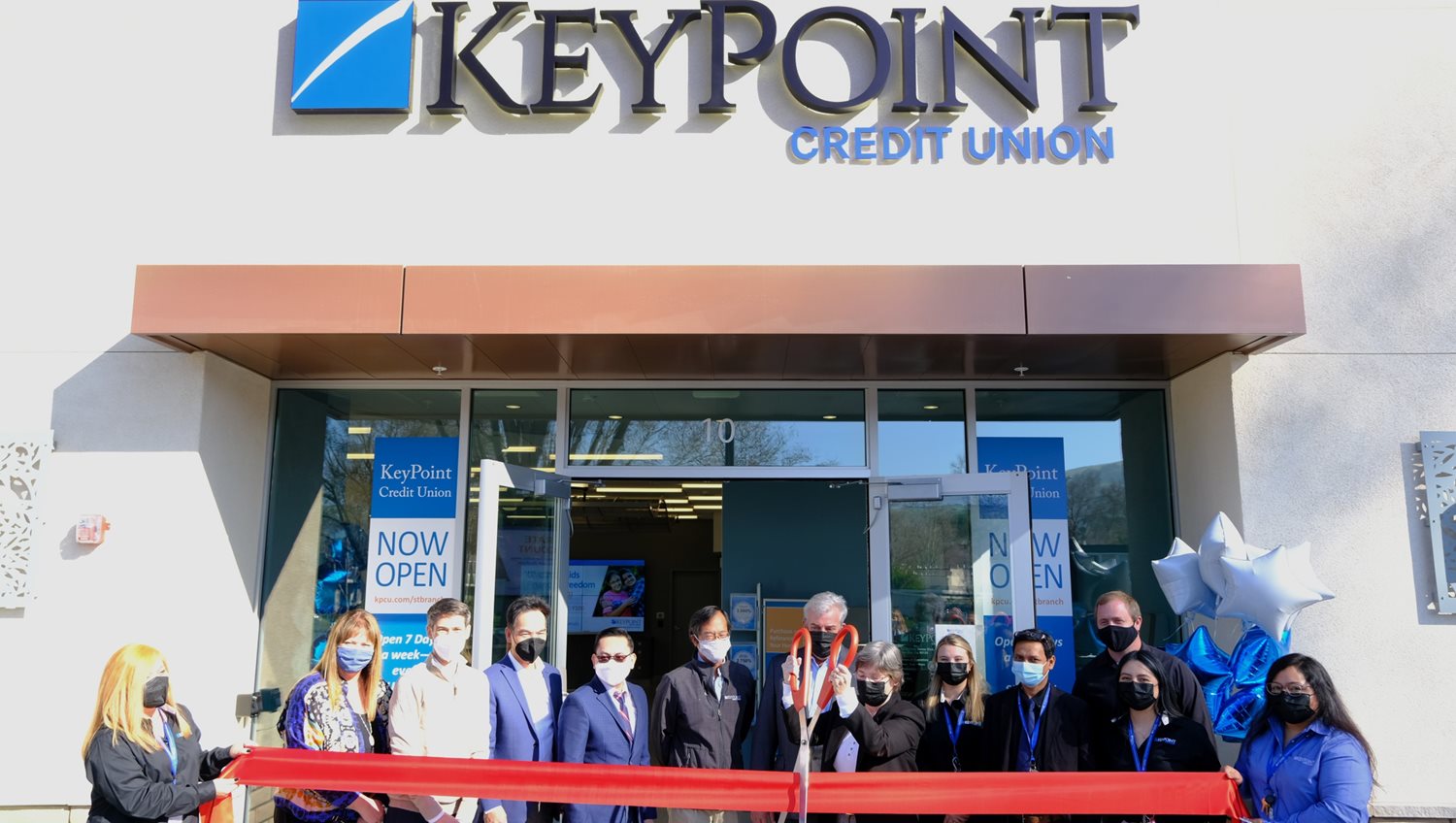 San Jose Dignitaries Join in Ribbon Cutting Event
SAN JOSE, CA (January 27, 2022)—KeyPoint Credit Union is pleased to announce the opening of a new branch in South San Jose, CA at 7030 Santa Teresa Boulevard. San Jose dignitaries—including San Jose City Council Member Matt Mahan, Tuan Nguyen, Field Representative from the Office of Assembly Member Ash Kalra (27th Assembly District) and Derrick Seaver, CEO of the San Jose Chamber of Commerce—joined KeyPoint executive staff and board in cutting the ribbon officially opening the new location.
This new financial service center is located next to a drive-in Starbucks, provides the community with a wide range of banking products and services. The branch location is open seven (7) days a week—even Saturday and Sunday. A 24-hours ATM provides cash deposits and withdrawal services. Anyone who lives or works in Alameda, Contra Costa, El Dorado, Placer, Sacramento, San Mateo, Santa Barbara, Santa Clara and Ventura (designated areas only) Counties can become a member of KeyPoint Credit Union and leverage its exemplary service.
"We are all extremely excited about our expansion into South San Jose. This branch strengthens our presence in the greater Silicon Valley Area and provides additional convenience to our existing members as well as new ones in the community," noted Brad Canfield, CEO and President of KeyPoint Credit Union.
The Branch Manager is Ana Garcia, who has lived in the Santa Teresa area for many years. She has been with KeyPoint for more than 10 years and previously was Branch Manager of the KeyPoint Bowers Branch in Santa Clara.
KeyPoint encourages the public to stop by the new office and say hello to their experienced team. The branch staff is ready to assist members of the community and help everyone save more through the credit union's higher deposit rates, great loan rates, and very low fees.
About KeyPoint Credit Union
Inspired by Silicon Valley innovation and built to serve a diverse membership, KeyPoint is a full-service, not-for-profit credit union dedicated to providing financial solutions to help members achieve their goals in life. KeyPoint helps members make the most of their money—earning more on savings while paying less for credit. And KeyPoint is active in the community providing free financial education programs, as well as fostering financial literacy, sponsoring reading programs and mentoring the next generation of business professionals at local educational institutions.
Learn more about Next Generation Neighborhood Banking from KeyPoint Credit Union at kpcu.com.