Meet the Leaders at KeyPoint Credit Union
Board of Directors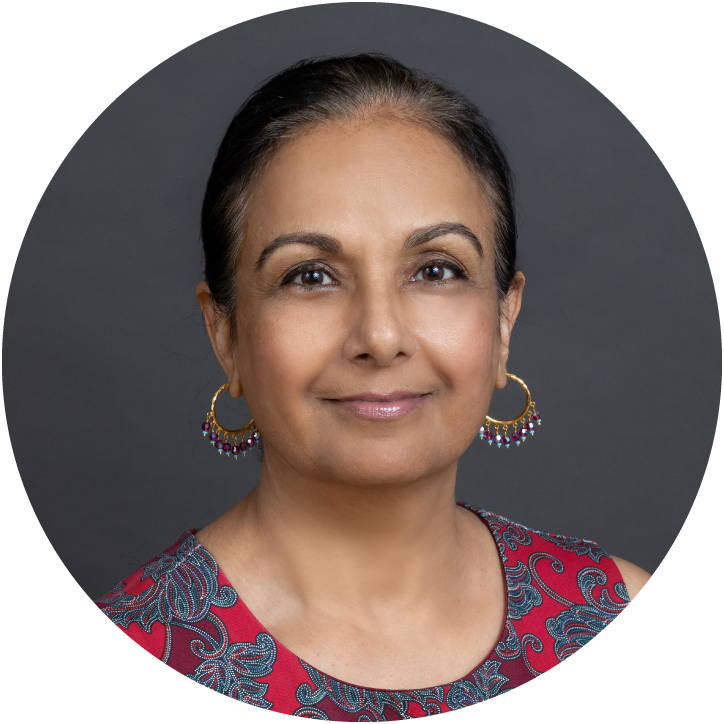 Baljinder Sandhu
Chairperson
Bal currently serves as Chairperson. She served as Chairperson of the Supervisory Committee in 2012 and previously spent three years on KeyPoint's Budget Committee.
Bal brings extensive credit union experience to KeyPoint after working in leadership positions at VanCity Savings Credit Union in Vancouver, British Columbia, the largest credit union in Canada. She also held key management positions with the Canada Employment and Immigration Commission (CEIC), a federal government agency.
She holds a Bachelor of Commerce degree in Finance from the University of British Columbia. She is married with two sons and lives in Silicon Valley.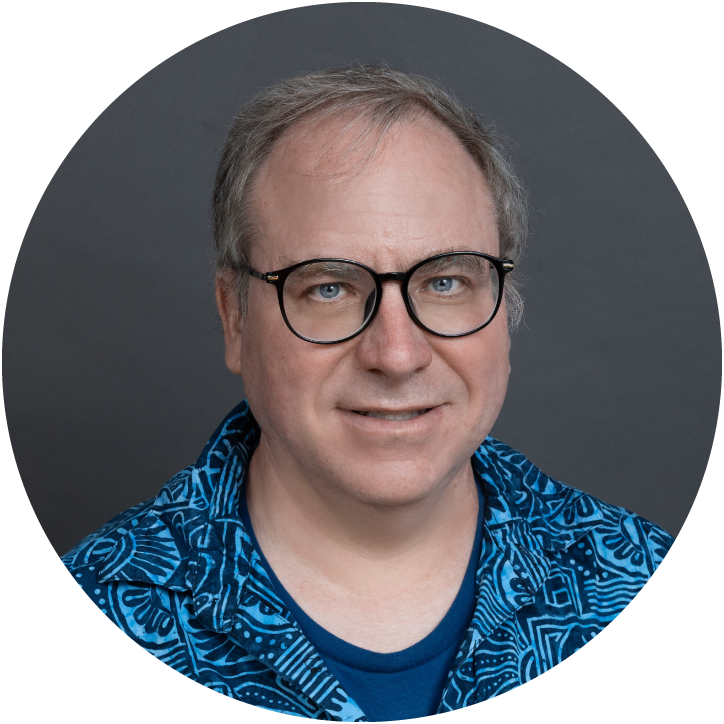 Keith Stattenfield
Vice Chairman
Keith has been a KeyPoint volunteer for more than 17 years while serving in numerous positions, including Chairman, Budget Committee, and the Supervisory Committee. Keith is a long-time software engineer for Apple, Inc., and has been a KeyPoint Member for 27 years.
Keith holds Bachelor of Science degrees in Computer Science and Philosophy from the University of Wisconsin-Madison and a Master of Science degree in Computer Science from Stanford University.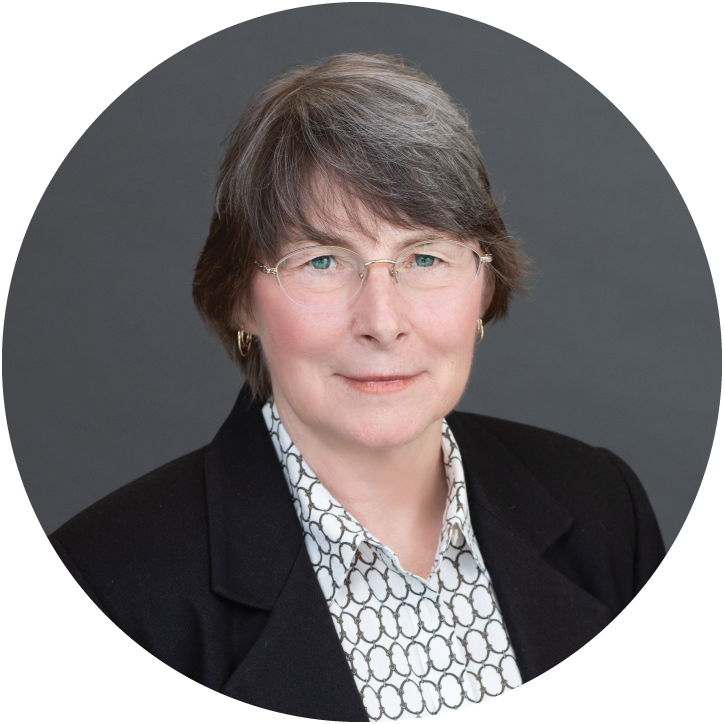 Marsha Poenisch
Secretary/Treasurer
Marsha joined the Board of Directors in 2018. She is a 30-year veteran of the financial services industries, and has held numerous line lending and management and risk management and governance positions with Bank of America, Bank of the West and Wells Fargo.
Most recently, she co-founded, managed and successfully sold a flavored malt beverage business. She holds a Bachelors of Arts in Political Economics from the University of California, Berkeley and an MBA from Santa Clara University. She also received a certificate of completion from the Pacific Coast Banking School.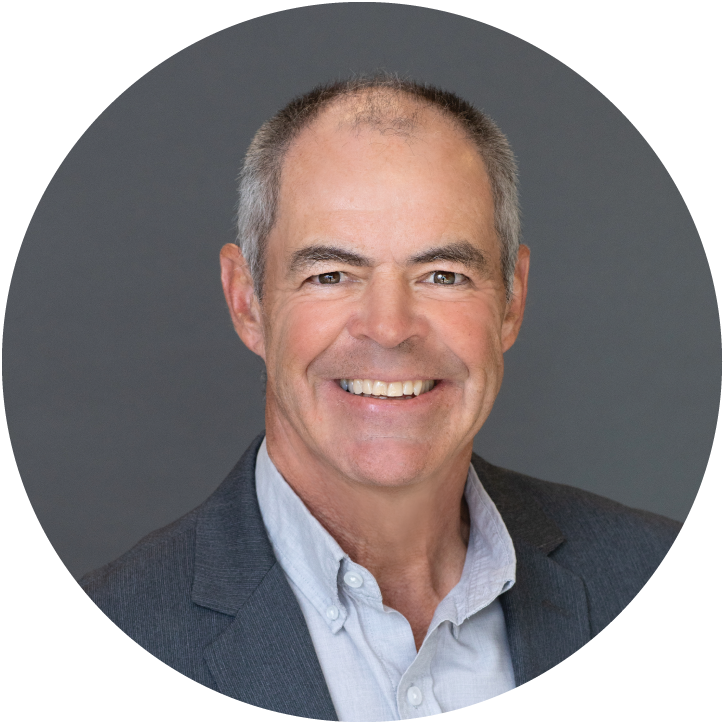 Gregory Eby
Director
Greg is a former Board Chairman and Secretary/Treasurer who has served KeyPoint for more than 23 years. He held positions on the Supervisory Committee for seven years, and held Board positions for 12 years. Greg, who is the principal of Refined Technologies, Inc. in San Jose, holds a Bachelor's of Science in Engineering Management from York College of Pennsylvania.
Greg also serves as a Board Member of the Almaden Pop Warner Football Association.
Bunninder Falak
Director
Bunninder began his service as a Board Director in April 2014. Prior to serving on the Board, he was a member of the Supervisory Committee for more than three years, most recently serving as Chairman. Previously, he served as a member of the Budget Committee and an Associate Board Member.
Bunninder is a veteran of Silicon Valley, having worked at technology firms like Cadence Design Systems, Get2Chip, VeriBest and Synopsys. Most recently he was Vice President of Business Development at Oasys Design Systems.
He holds a Bachelor of Science in Electronics and Communications from Manipal Institute of Technology, and a Master of Science degree in Electrical Engineering from the Georgia Institute of Technology.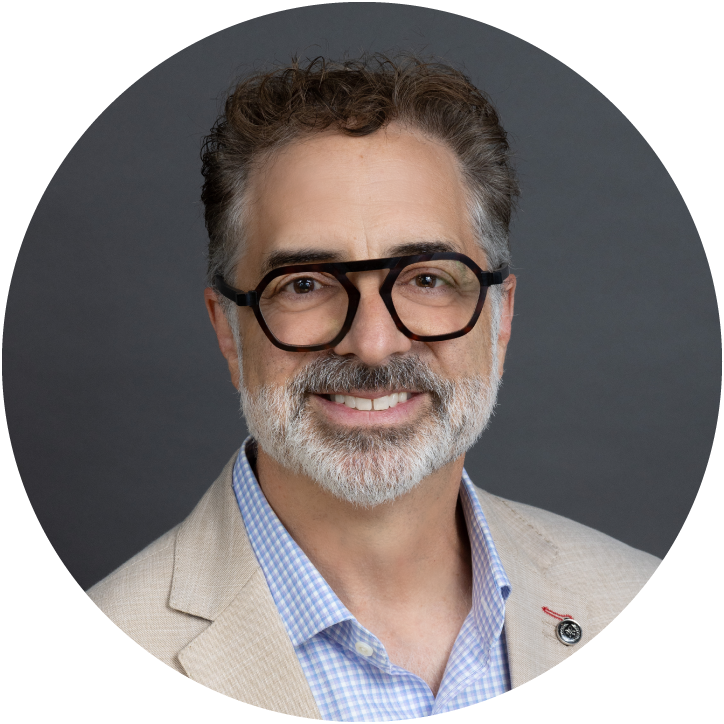 Gary Garcia
Director
Gary joined the Board of Directors in 2016 after serving on the Supervisory Committee for three years. A veteran of several startups, EMC and NetApp, Gary is currently Director of Marketing at ARM.
Gary holds an MBA from Santa Clara University. Away from the office, he is a Professional Dive Master actively involved with the Professional Association of Dive Instructors (PADI). Gary also participates in ocean clean-up activities and fish surveys in his spare time.
Robert Lerner
Director
Robert is one of our longest serving volunteers with almost 27 years of service, having served on the Supervisory Committee, and then as Board Director. He is currently self-employed as a Consulting Chief Financial Officer to several technology focused software and media companies.
He previously served in executive financial roles at AlienVault, Aerohive, Fortinet, Siebel Systems, Excite@Home (previously @Home Network), Sybase, Cypress Semiconductor and numerous private technology companies.
He serves on the board of the Peninsula Chapter of Amigos de las Americas, and is active in Financial Executives International (FEI). Robert earned his Bachelor's degree in Accounting from Marshall University and his MBA from Georgia State University. Robert lives with his wife in Los Altos and enjoys cycling and travel.
Sarandeep Mandair
Director
Sarandeep began his board service in April 2017 as Associate Director and has been a KeyPoint member since 2001. He is a senior technology executive with more than 18 years of experience in various technology management roles at Sun Microsystem, EBay, PayPal and Salesforce. He is currently SVP of Technology in Yapstone.
Sarandeep holds a Bachelor of Business/Economics from the University of Maine at Farmington and a Master of Business Administration with MIS Concentration from Bradley University.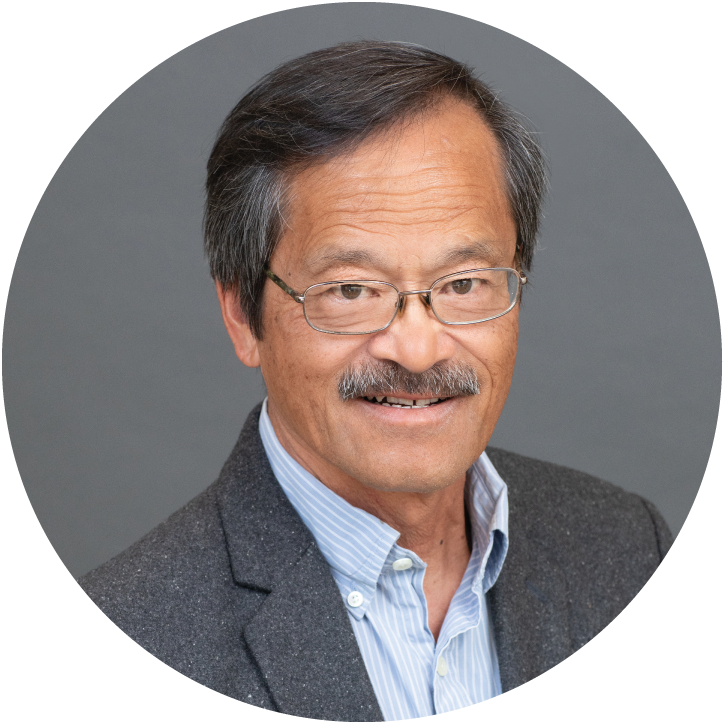 John Tom
Director
John has been a member of the KeyPoint Board of Directors for more than 26 years, including several years as Chairman. John is a veteran of Silicon Valley, working at numerous technology firms including Apple, Symantec and Ziff Davis. Currently, he is the Managing Partner of Beyond The Game, LLC.
He holds a Bachelor of Science degree in Chemistry and an MBA. John has earned a California Community College Instructor Credential, and he referees United States Soccer Federation matches in his spare time.
Suzanne Rakow
Director Emeritus
Suzanne joined the Board in 1992 and has served three terms as Chairman. A longtime KeyPoint Member, Suzanne spent 20 years in Silicon Valley directing the financial operations of both startup and established electronic companies in positions of Controller, CFO and President. In 2001 she retired to Chico where she taught accounting classes at California State University - Chico.
Active in the textile arts community, Suzanne travels extensively and continues to serve as Treasurer/Board Member for The International Centre for Women Playwrights.
Suzanne holds a BS in Business/Accounting from San Jose State University and an MBA from Pepperdine University.
Linda Chew
Associate Director
Linda joined KeyPoint Credit Union as an Associate Director in April 2018. She brings nine years experience across investment banking, corporate finance, and accounting. She currently leads finance at a Silicon Valley-based fintech startup where she oversees the company's finance operations and fundraising efforts. Previously, she was an investment banker at Bank of America Merrill Lynch, where she specialized in technology mergers and acquisitions. Earlier in her career, she held various positions at Deloitte LLP in their corporate finance, M&A advisory and audit practices.
Linda holds a Bachelor of Commerce from Queen's University in Canada and an MBA from Columbia Business School. She is a CFA charterholder and a Canadian CPA.
Supervisory Committee
Mary Vetrano
Chairperson
Mary began her service in 2013 and has served on the Supervisory Committee. She brings more than 30 years of experience in high-tech companies and currently is working in Marketing Operations at Altera Corporation supporting Demand and Lead Generation. Her past work experience includes roles in Information Technology, Sales Operations, New Product Engineering, Manufacturing Planning and Accounting.
She holds a Bachelor of Science degree in Finance from Santa Clara University. Mary also is certified in Prosci Change Management and has been a volunteer coach for local soccer and softball leagues.
Vish Iyer
Member
Vish has been a member of the Credit Union since 1989 and joined the Supervisory Committee in 2014. He has worked in the Silicon Valley hi-tech industry for over 25 years with management positions in Test, Reliability, Customer Support and Operations. He currently works at NetApp as a Director of Operations Engineering.
Vish has a Master of Science degree in Electrical Engineering from the University of Missouri, Rolla. He is married with two children and lives in San Jose. In his spare time he enjoys reading, gardening and fixing things.
Andrea Siciliano
Member
Andrea has been a KeyPoint Member since 2017 and joined the Supervisory Committee in 2019. He relocated to the Bay Area in 2008 and joined Google in 2010, where he held several positions in Program Management, Financial Operations, Engineering and Analytics with the Localization team.
He is currently a Program Management Lead with the Google Assistant team. Andrea earned an MBA from UC Berkeley and a Master of Science in Electrical Engineering and Computer Science from Politecnico di Torino and University of Illinois at Chicago. In his free time he enjoys cooking traditional Italian recipes, running and playing with his two kids.
Executive Team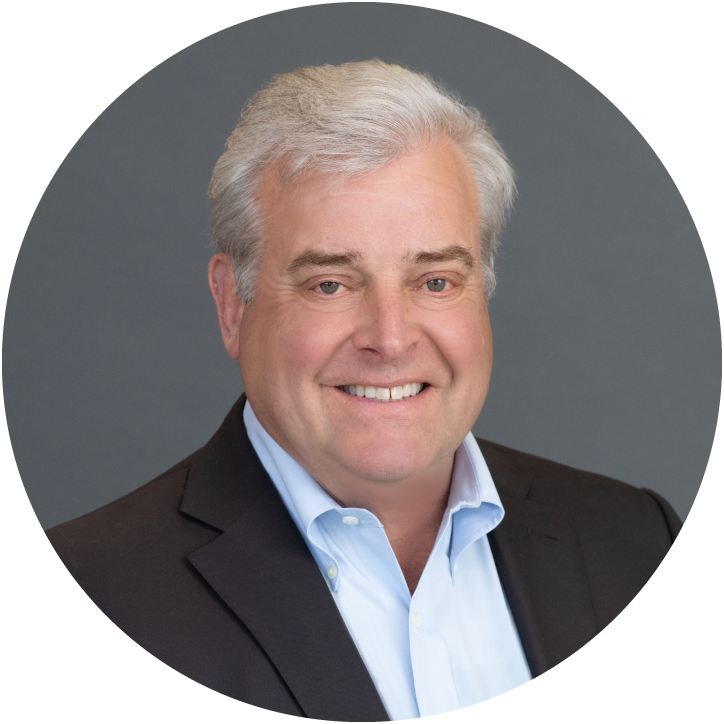 T. Bradford Canfield
President and Chief Executive Officer
Brad was named President and CEO of KeyPoint in April 2012. He previously served as Chief Financial Officer and Interim President at 1st Security Bank of Washington where he oversaw all banking-related functions and strategic restructuring.
Prior to that, Brad was the CFO and Vice President of Administration of Boeing Employees Credit Union. During his 20-year tenure, he was responsible for all internal and external financial reporting and supervised 150 staff members as well as the Administrative Division.
Brad has served as a board member to Prime Alliance Solutions and the Woodland Park Zoological Society. He holds a Bachelor of Science degree in Public Accounting from Gonzaga University.
Trent McIlhaney
Chief Financial Officer
Trent has spent over 20 years in financial management with extensive experience in risk management, strategy development and execution and managing large investment portfolios. Prior to joining KeyPoint, Mr. McIlhaney was Chief Financial Officer at Santa Clara County Federal Credit Union.
He has had senior management positions also at Stanford Federal Credit Union and Bay Federal Credit Union. He is a Certified Public Accountant and a Chartered Global Management Accountant. He has a B.S. and M.S. in Accounting from University of Oklahoma.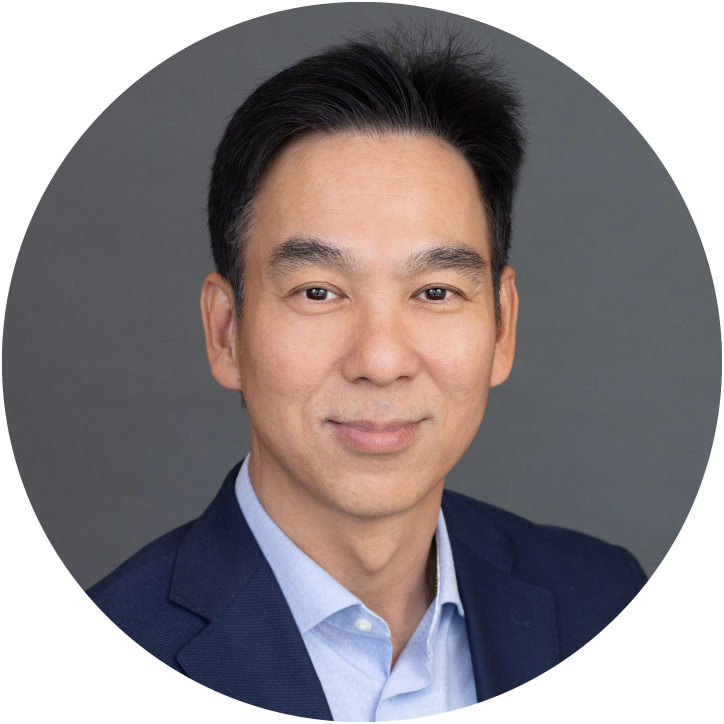 David Luu
Chief Lending Officer
David joined KeyPoint in September 2016 as Chief Lending Officer and is responsible for consumer, residential, and commercial lending operations, loan servicing and credit risk management. Previously, David served as the Vice President/Chief Lending Officer at CommonWealth Central Credit Union overseeing consumer, residential, and commercial lending; product management; loan servicing and credit risk management.
Prior to joining CommonWealth, David was a Vice President at Patelco Credit Union responsible for all aspects of credit risk and loss mitigation services. During his tenure at Patelco, David was instrumental in developing and implementing loss mitigation strategies to preserve homeownership and reduce credit losses during the 2009 Housing Crisis. For a span of 15 years, David also held executive and division management positions at Technology Credit Union, Valley Credit Union, and Western Financial Services where he was responsible for special assets and credit risk management.
David holds a Bachelor's Degree of Science in Business Administration from the University of Phoenix, and a Juris Doctor Degree from Lincoln Law School of San Jose. He is also a licensed California Mortgage Broker, and a Certified Business Lending Professional (Credit Union National Association).
Anthony Vitale
Chief Information Officer
Anthony joined KeyPoint as Chief Information Officer and Head of Information Technology in March of 2016. He oversees the company's digital delivery channels, enterprise project management office (PMO), data management and operations infrastructure.
Anthony has over 17 years of IT experience, including 12 years in the credit union industry. Prior to KeyPoint, he held Vice President roles at JDA Software Group, a leading supply chain software provider based in Arizona, and Patelco Credit Union. Anthony also serves on the Board of Advisors for CUInfoSecurity.com, an online resource center for credit union leaders.
He holds a Bachelor of Science degree in Management Information Systems from San Jose State University, and an MBA from Santa Clara University.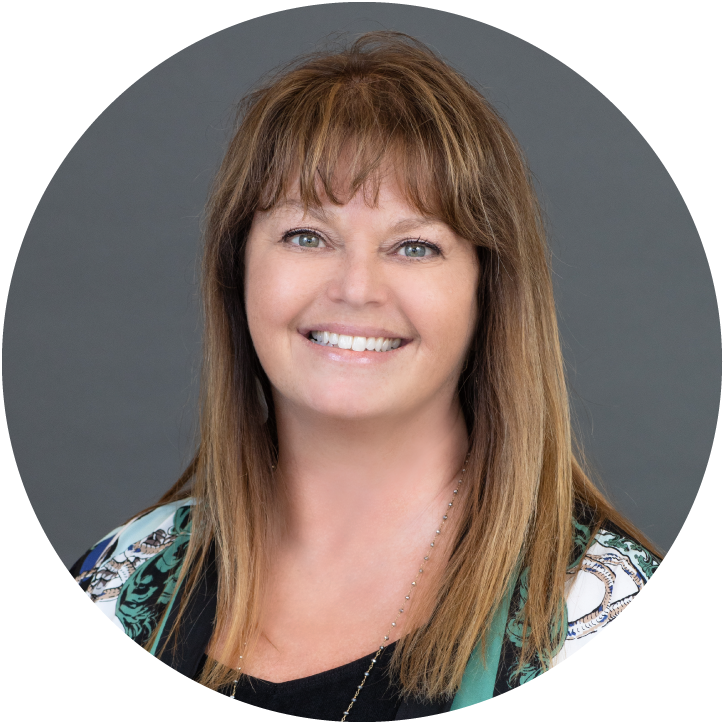 LeeAnne Giblin
Chief Human Resources Officer
LeeAnne joined KeyPoint in January 2014, and has more than 15 years of experience in the Human Resources field. LeeAnne is responsible for all aspects of human resource and organizational development, as well as staff training and development at KeyPoint.
Prior to joining KeyPoint, LeeAnne was SVP, Chief Administrative Officer at Patelco Credit Union for over three years. LeeAnne has also held executive roles in Human Resources at Technology Credit Union and CommonWealth Central Credit Union. Before entering the credit union industry, she worked in telecommunications.
LeeAnne has a Bachelor of Arts degree in English and a Master of Science degree in Organizational Development from the University of San Francisco.