KeyPoint Credit Union Named Winner of Luminaries Award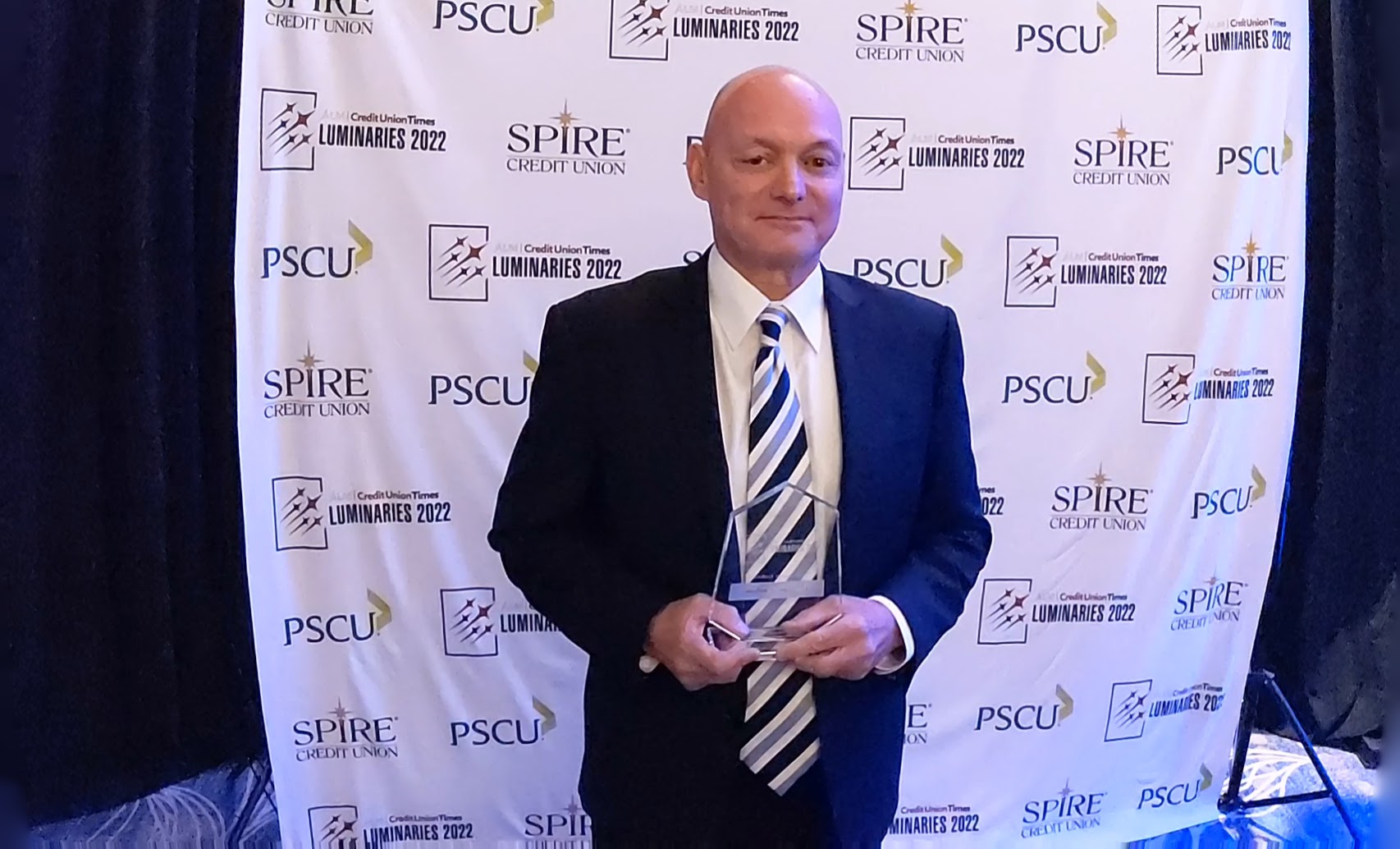 Product Innovation Honoree for Credit Starter
WASHINGTON, DC (November 10, 2022)—KeyPoint Credit Union was named the winner of the Luminaries Award in the Product Innovation category at the Luminaries 2022 Awards Event held in our nation's capital.
The Luminaries Awards, organized by The Credit Union Times, received hundreds of entries for the seven different award categories. KeyPoint—which won out over nine other worthy finalists in the product innovation category—was lauded for its recent launch of the Credit Starter loan program. The Credit Starter program enables young adults with no credit or limited credit to establish credit, build savings and get financial education. For more information on the program, see kpcu.com/creditstarter.
Doron Noyman, Vice President of Development at KeyPoint said "We are delighted to receive recognition from the Luminaries selection committee. Yet we are thrilled for our many Members who are successfully building a credit history, saving money and setting themselves up for a successful financial journey."
Earlier this year, KeyPoint pledged $10 million in loans and other resources to support the Credit Starter program. For details, see https://kpcu.com/About/News/KeyPoint-Credit-Union-Pledges-$10-million-to-Build. KeyPoint is well on its way to fulfilling its pledge.
About KeyPoint Credit Union
Inspired by Silicon Valley innovation and built to serve a diverse membership, KeyPoint is a full-service, not-for-profit credit union dedicated to providing financial solutions to help members achieve their goals in life. KeyPoint helps members make the most of their money—earning more on savings while paying less for credit. And KeyPoint is active in the community providing free financial education programs, as well as fostering financial literacy, sponsoring reading programs and mentoring the next generation of business professionals at local educational institutions.
Learn more about Next Generation Neighborhood Banking from KeyPoint Credit Union at kpcu.com.