KeyPoint's David Luu Quoted In American Banker/Credit Union Journal
Feb 01, 2019





SBA plays catch-up as threat of another shutdown looms

By John Reosti
Published February 1, 2019 on americanbanker.com

The Small Business Administration has bounced back surprisingly well following a 35-day layoff.

That's the conclusion of several lenders and servicers who commended SBA for quickly working through a backlog of applications, though they are also keeping a wary eye on Feb. 15, when another potential government shutdown could once again grind the process to a halt.

"We were expecting to be bogged down and struggle, but they've far exceeded our expectations on service and delivery times," Arne Monson, co-founder and president of Holtmeyer & Monson, a Memphis, Tenn., servicing firm, said in an interview.

The SBA is turning around small-dollar 7(a) loans, for $350,000 or less, almost as fast as they did before the shutdown, Monson said, adding servicing requests on existing loans are "nearly up to speed."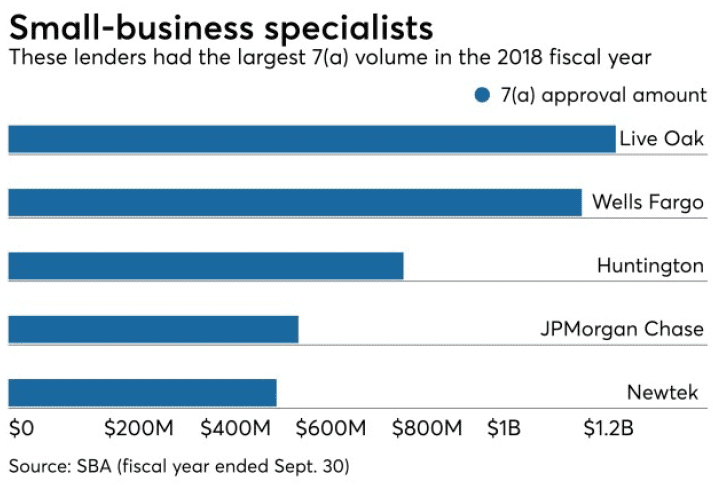 Larger loans are taking longer to process, though several of the roughly 15 applications that Holtmeyer & Monson has submitted have already been assigned to underwriters, Monson said.

The SBA is "fully operational" and has "processed guarantees for several millions of dollars of 7(a) and 504 loans" since the last shutdown ended on Jan. 25, spokeswoman Shannon Giles said in a statement to American Banker.

The SBA's executives are busy getting the agency back on its feet and won't be available for interviews for another week, Giles said.

Still, If Monson's impressions are correct, SBA officials appear to have heeded calls by Senate Democrats to have a plan in place to deal with the shutdown-related backlog.

The SBA's flagship 7(a) program offers government guarantees ranging from 50% to 85% on general business loans, up to $5 million. The agency has backed more than $100 billion in loans under 7(a) since October 2014. The 504 program offers long-term financing on deals involving commercial real estate or heavy equipment.

With the shutdown over, several banks — especially those designated as preferred lenders — seemed to have returned to business as usual. The SBA permits preferred lenders to underwrite and approve 7(a) loans on their own. All they need from the agency is a loan number, generally referred to as a PLP, to attach to their deals.

United Community Banks in Blairsville, Ga., was able to secure enough PLPs prior to the shutdown's start on Dec. 21 to keep its operation functioning during the budget impasse, said Rich Bradshaw, the $12.6 billion-asset company's chief banking officer.

"Government certainly stayed closed longer than we anticipated, but because it reopened when it did we don't really see any major impact in the first quarter," Bradshaw said in an interview. "We feel pretty good about things."

Other lenders are similarly optimistic.

"Our systems are up and ready to go," said Jon Edney, president and CEO of CMUV Bancorp in El Centro, Calif., the parent company of the $195 million-asset Community Valley Bank.

Community Valley, a preferred lender, plans to open a loan production office in San Diego focusing on 7(a) lending by the end of March. The shutdown's impact on his bank was modest, and Edney said he's seen few signs that other banks' interest in SBA lending has lessened.

"It's still a great program," Edney said. "It's serving banks that in most cases couldn't get financing elsewhere."

A few commercial clients of KeyPoint Credit Union in Santa Clara, Calif., sought out alternative funding due to the shutdown, said David Luu, the $1.3 billion-asset institution's chief lending officer.

KeyPoint's lenders moved quickly to help clients when the shutdown ended. The credit union is exploring the feasibility of converting borrowers' alternative loans to SBA financing.

The credit union's enthusiasm for SBA is undiminished.

"It's a good and important program," Luu said.
Home and auto lending are KeyPoint's two biggest business lines, but it originated more than $67 million of SBA and commercial real estate loans in 2018.

The $2 billion-asset Macatawa Bank in Holland, Mich., also remains committed to SBA lending, a spokesman said Wednesday.

Of course, lenders could change their minds if Washington is unable to avert another shutdown over the next two weeks.

Bradshaw is keeping his fingers crossed legislators and the Trump administration will settle on a formula to keep SBA open beyond Feb. 15 even if they can't agree on the entire budget.

"If it closes again for a long period of time, that's a different story," Bradshaw said. "I think they're going to figure out a different way to do this going forward. At least, that's my hope."

While the recent shutdown created "some interesting dialogue with our borrowers," Luu said he doubts the impasse caused permanently negative impressions — though he cautioned the SBA needs to stay open.

Clients "are definitely worried" about another shutdown, Luu said.