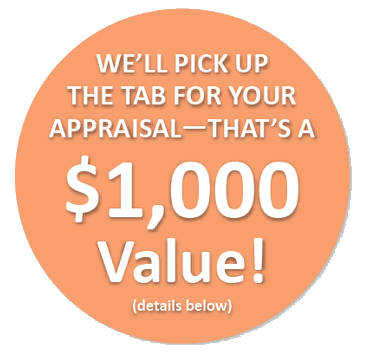 At KeyPoint, work with a Member-owned, not-for-profit credit union and get:
Great rates on fixed and adjustable-rate loans
Mortgage operations are local so you always get a quick close—often 30 to 60 days faster than the national lenders**
Contactless process—upload documents and e-sign
Reliable servicing, since we service our own loans
*Appraisal up to $1,000 maximum. Loan must be secured by an owner-occupied or second home California detached SFR, PUD (1 unit) or condo. Max loan amount $2,500,000. Manufactured home and multi dwelling units are not eligible. Investment property is not eligible. Current rates and terms available at www.kpcu.com. All loans subject to credit approval. Rates offered to approved applicants depend on product selected, credit history and other factors. Private mortgage insurance may be required. Loan level price adjustments may apply. Appraisal desk review may be required and review fee charged to member. Loan applications must be received by 9/30/2022, rate lock by 9/30/2022 and fund by 10/31/2022. Cannot be combined with other offers except Realtor Circle. Current unlocked leads/loan applications in KeyPoint pipeline are not eligible. Members with existing KeyPoint mortgage loans are not eligible. Members with active mortgage applications in the KeyPoint pipeline in which the interest rate is locked are not eligible. **Your actual close date depends on the seller's timeline (for purchases) and other factors.